REGISTRATION NOW OPEN! Join us in November for the 2023 Academies of Central Arkansas Career Expo. Last year more than 3,000 scholars were able to visit with more than 85 organizations and we need your help to make this year's event even BIGGER and BETTER! There's no cost to participate. Space is limited so register now:
https://lnkd.in/gjVQdyrK
This event provides every freshman student in the Jacksonville North Pulaski, Little Rock, North Little Rock, and Pulaski County Special School Districts the opportunity to engage in hands-on learning experiences with business partners, right here in Central Arkansas. The final deadline to register is October 13th.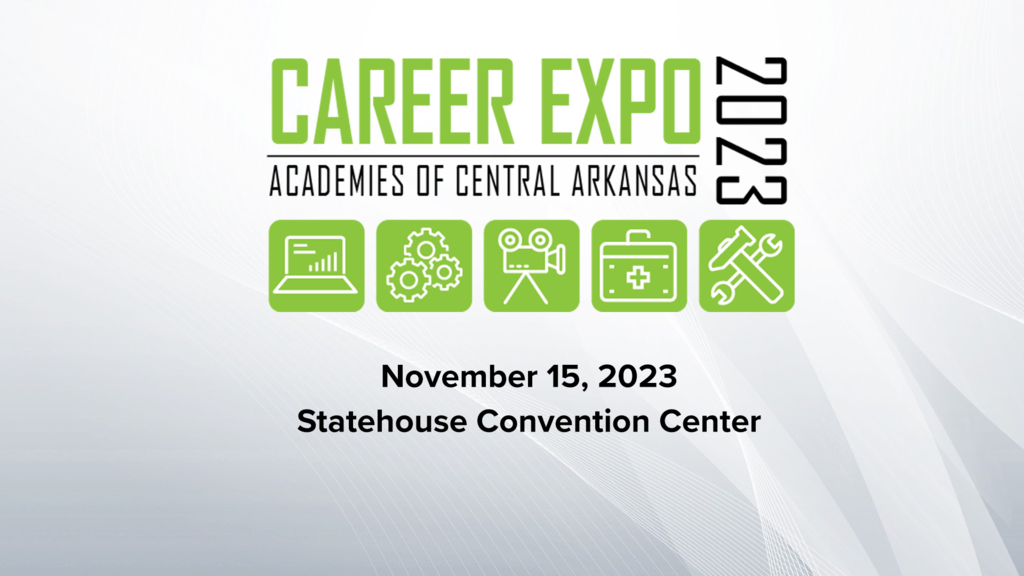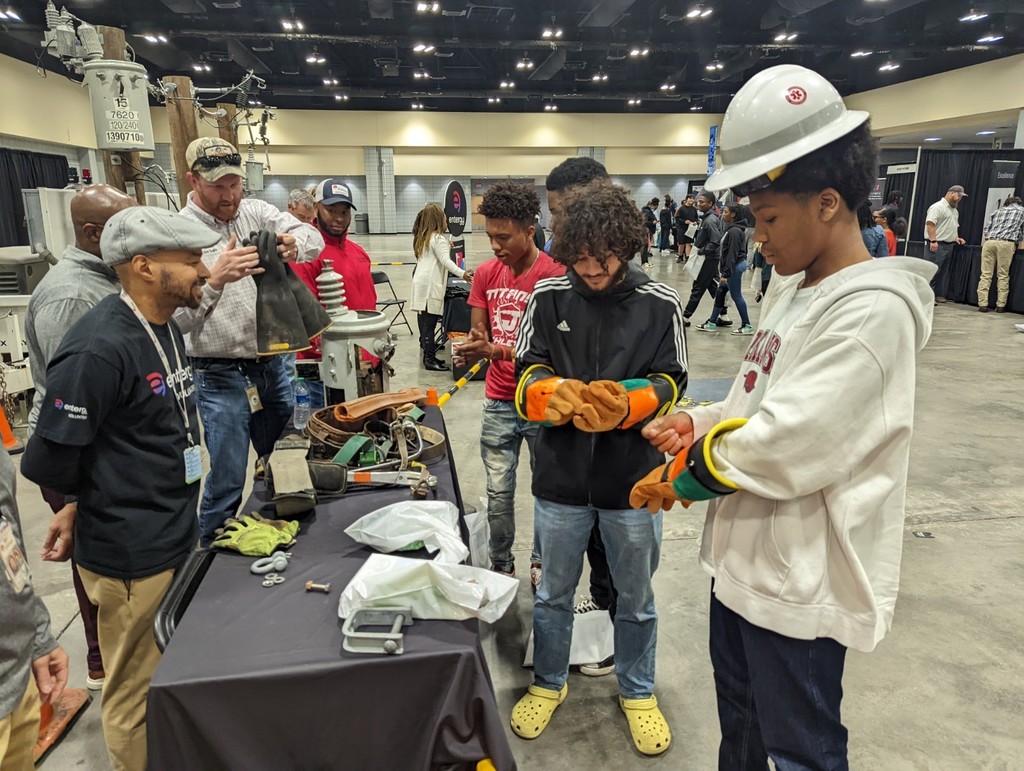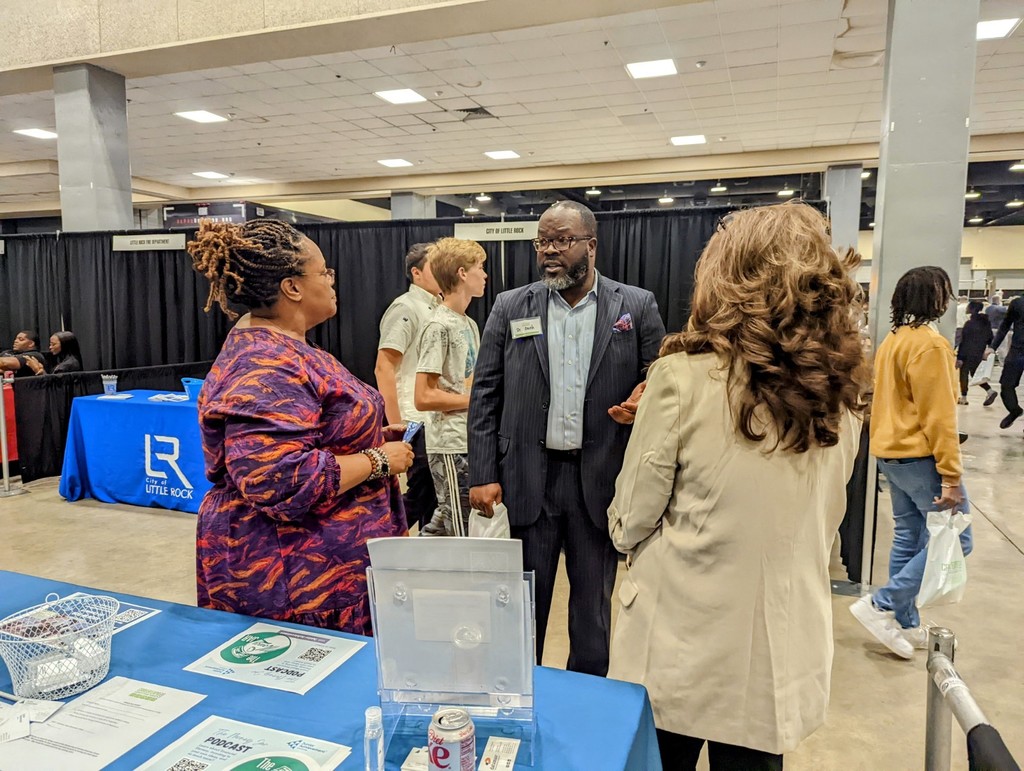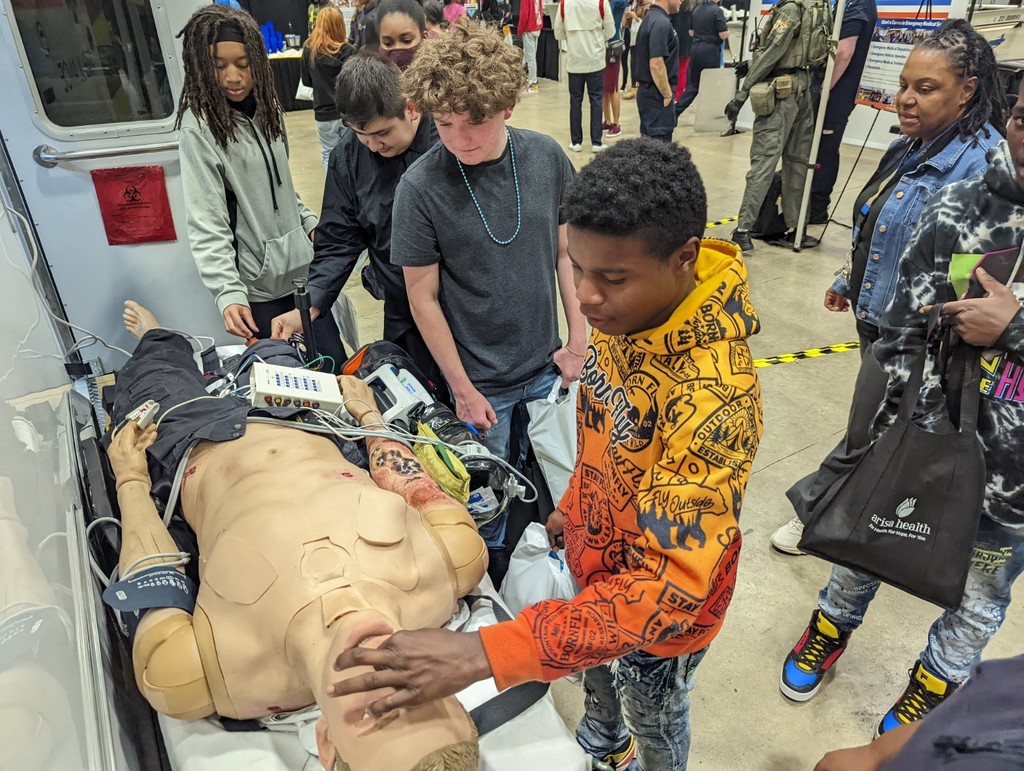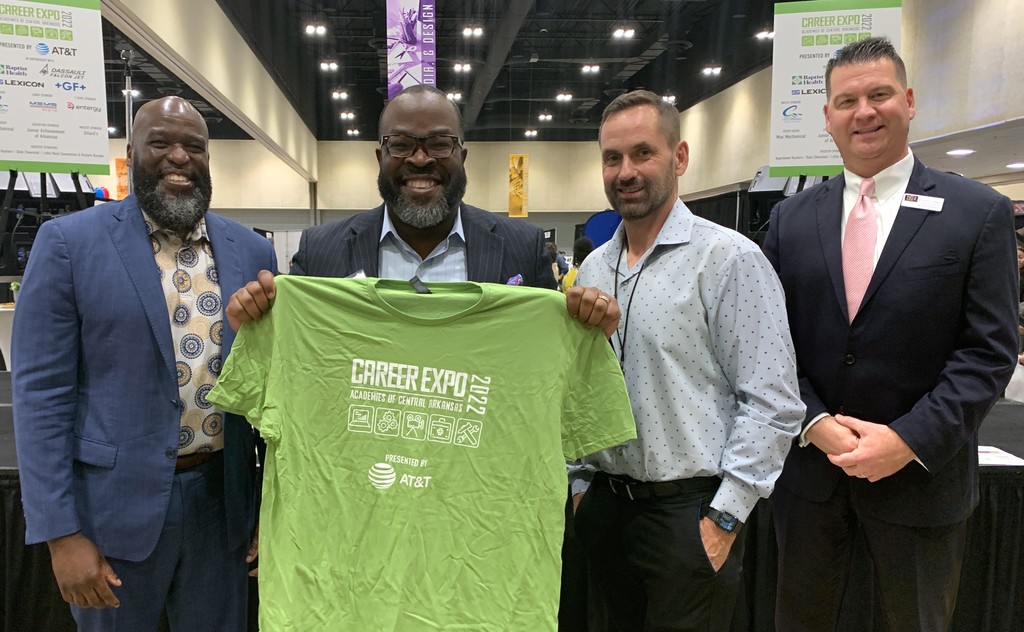 The Metro Little Rock Alliance released today a video series focused on targeted industries for economic development recruitment. The videos will be used to market to economic development prospects with the goal of attracting investment and jobs to the region. Check out the first installment of this series, the Central Arkansas regional overview video:
https://youtu.be/Y8wNshBxpJI
#MLRA #economicdevelopment #investment

Join us for Serve the Rock 2023 on Thursday, October 5th from 5 to 7 p.m. at Dickey-Stephens Park. This is a great opportunity for our non-profit members to showcase their work and recruit volunteers in a relaxed and enjoyable atmosphere. Non-profit organizations can register at no cost for a booth here -->
https://lnkd.in/gYMJ7uNq
And for the second year, you'll be asked to vote on your favorite backyard foods in our Battle of the Banks Backyard Grill Off! Are you a business that wants to take the "Little Rock Loves" pledge? Contact Stacy Wilson at
swilson@littlerockchamber.com
for more information on how to be a part of a larger community initiative in 2024.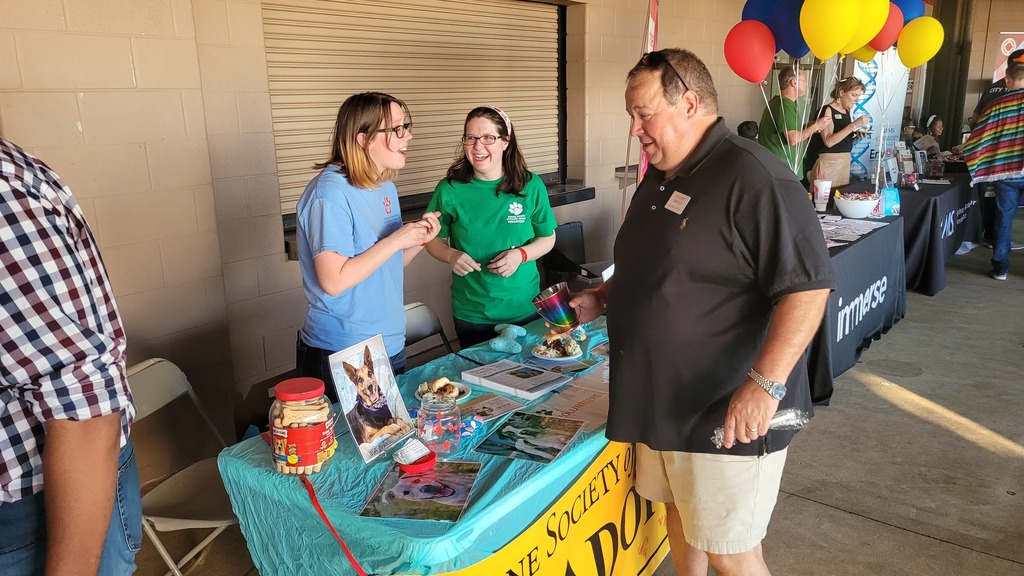 Are you ready to practice and perfect your pitch? Join us for Equip: "Practice Makes Perfect" Pitch Workshop on Wednesday, September 13th, from 8:30 to 10:00 a.m. at the Little Rock Regional Chamber, presented by Delta Dental of Arkansas. You'll get expert advice from Ar'Jillian Gilmer, the 2021 Next Level Pitch Competition Winner and owner of Gilmer's Learning Solutions, LLC. It's free to register -->
https://bit.ly/468d0Jj
This workshop will be beneficial for business owners looking to grow and professionals wanting to boost their career confidence. Your pitch is a critical component of the development and growth of your company or organization. This is part of the programming for Minority Enterprise Development (MED) Week. See the full schedule here:
https://bit.ly/MEDWeek2023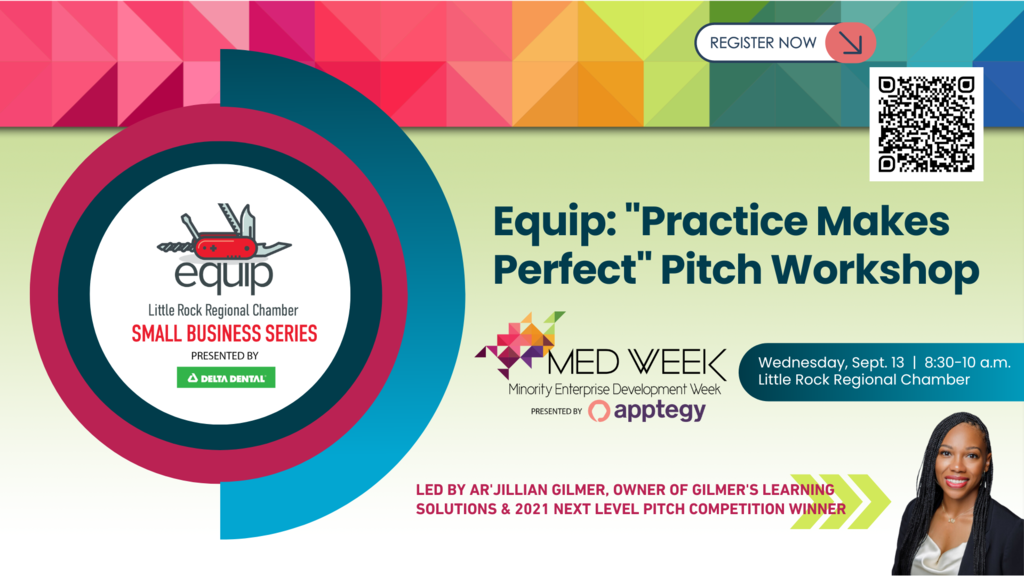 We would like to express our gratitude to Rex Nelson from the Arkansas Democrat-Gazette for moderating our discussion today alongside panelists Gabe Holmstrom, Executive Director of the Downtown Little Rock Partnership, Gina Gemberling, President & CEO of the Little Rock Convention and Visitors Bureau, Merritt Dake, President, CEO/Founder of One Health as well as our very own President and CEO, Jay Chesshir. Today's discussion on the future of Downtown Little Rock answered questions about the Downtown Master Plan, Tourism Master Plan, the future 15-acre downtown park resulting from the 30 Crossing project and much more. Power Up Little Rock is hosted by the Chamber and presented by Arvest Bank. This quarterly series highlights important economic development trends, issues and developments within the region and the state.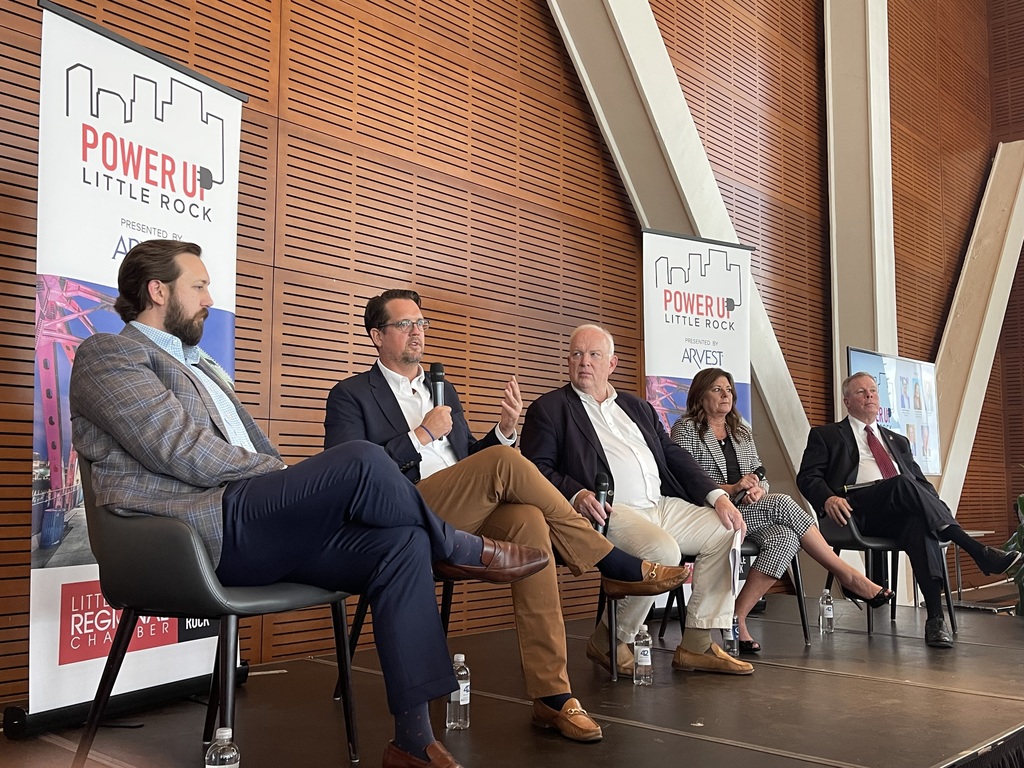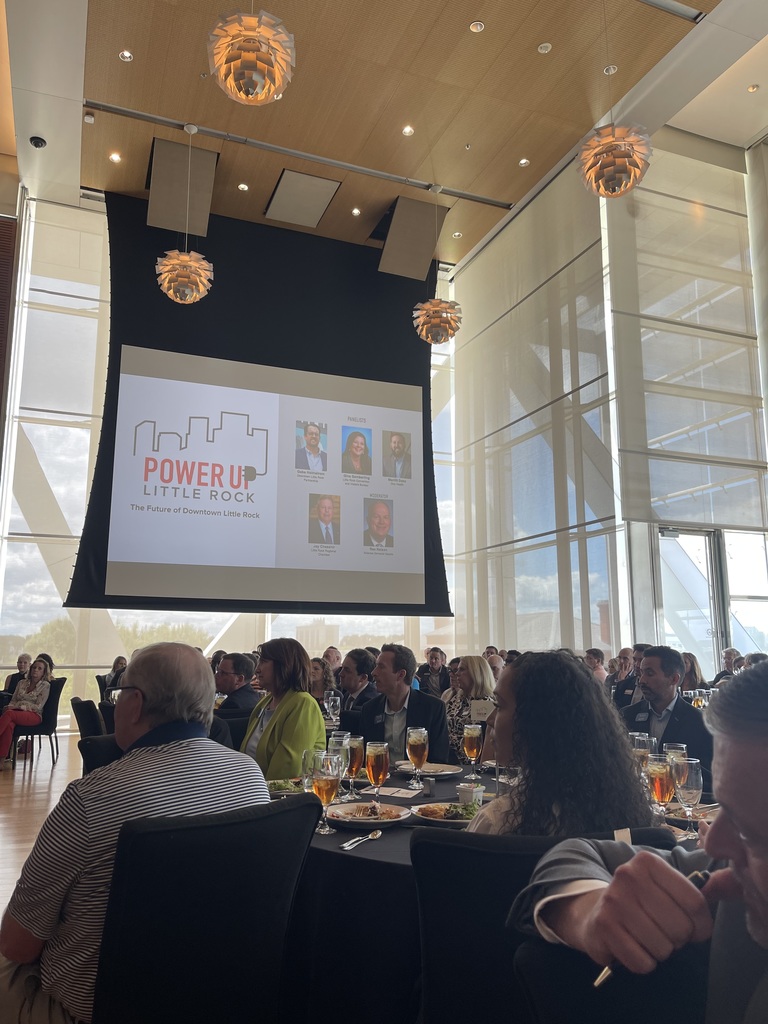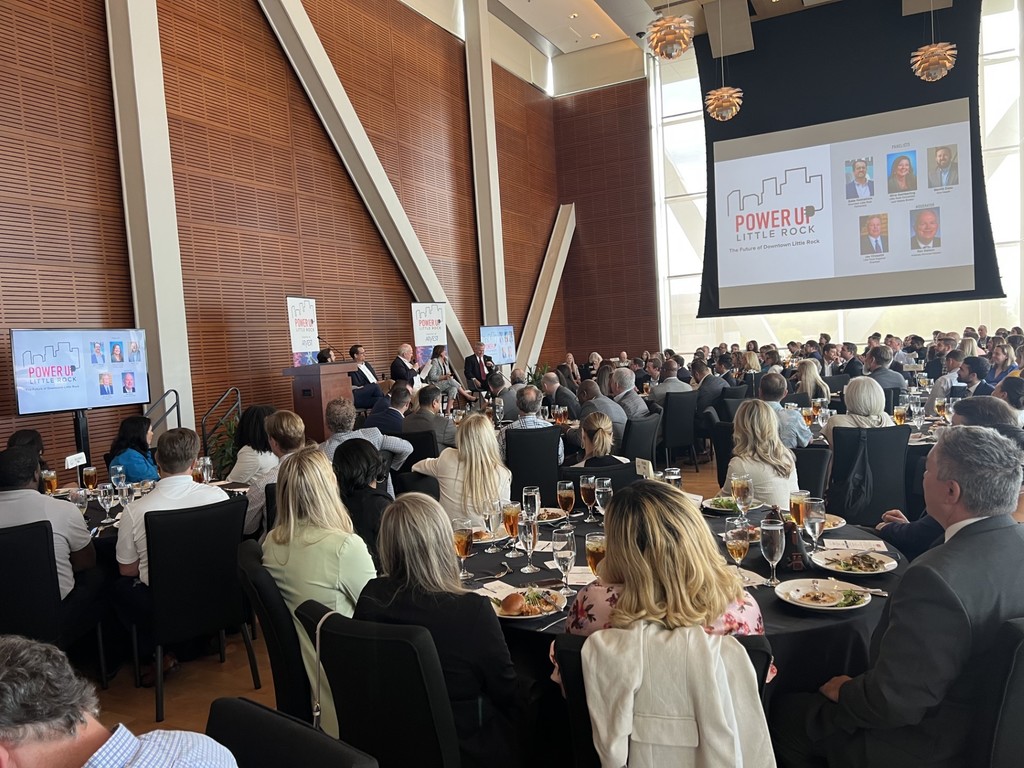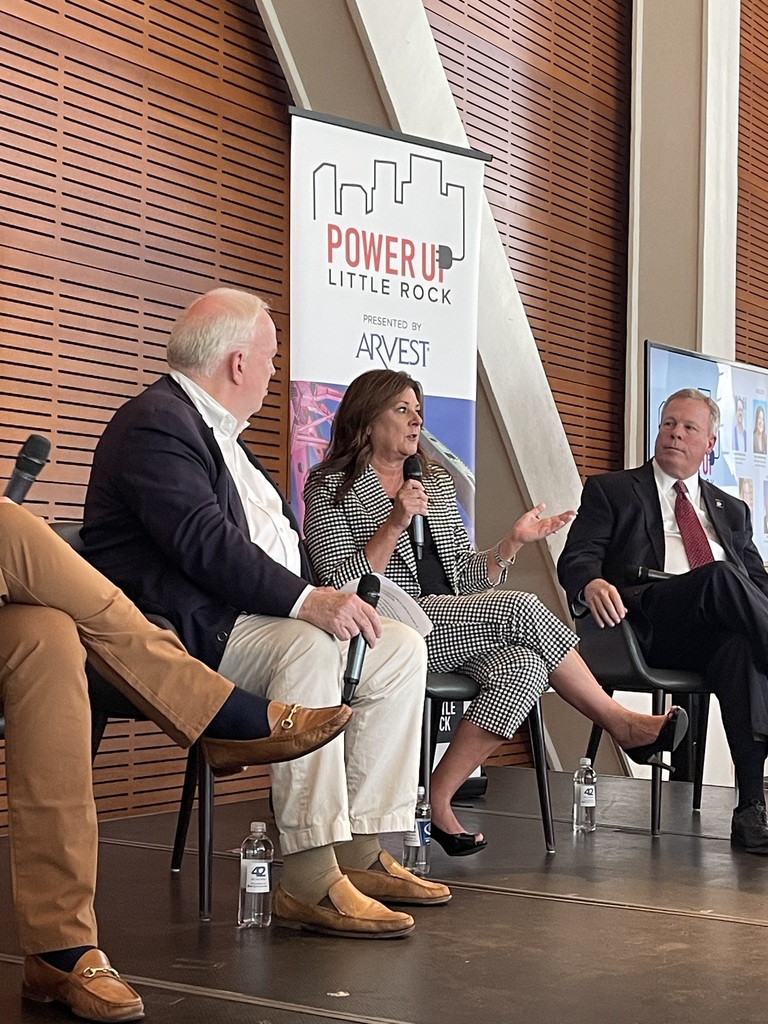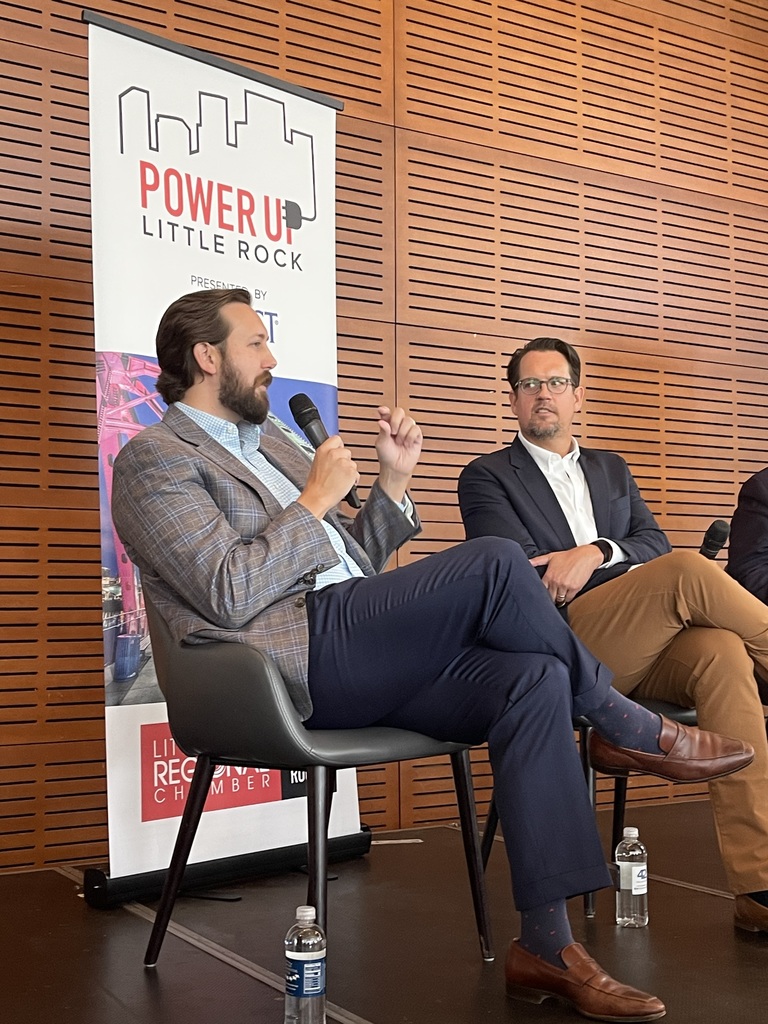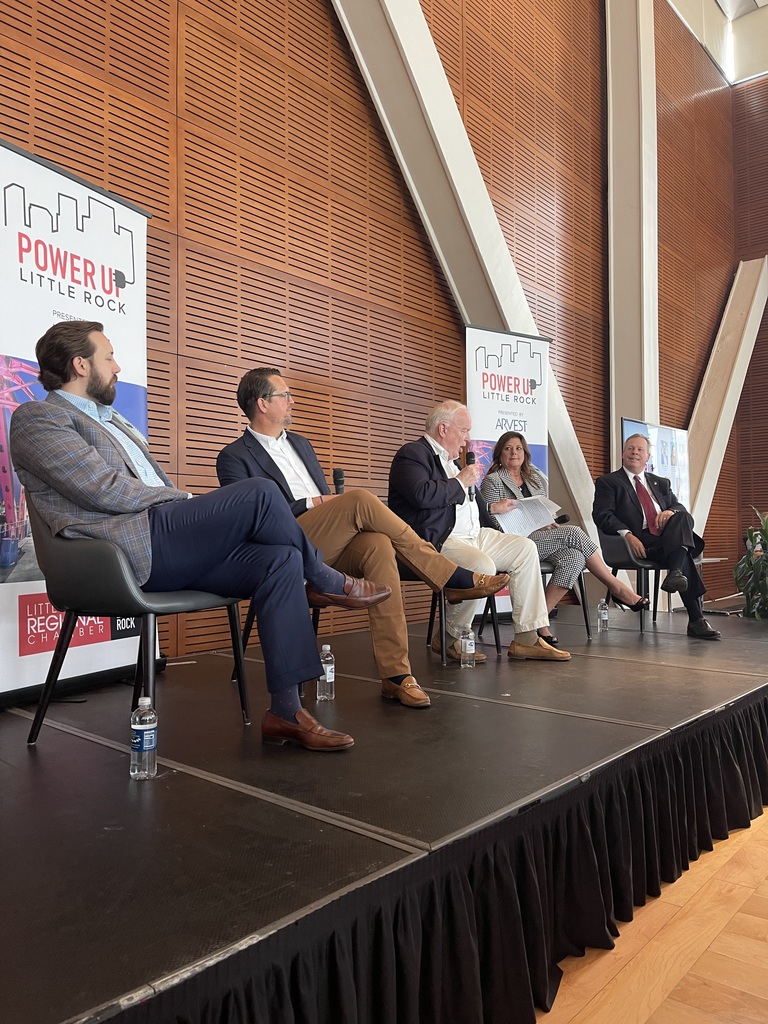 HAVE YOU HEARD? Congratulations to our Vice President of Economic Development Jack Thomas on being elected Arkansas State Director for the Southern Economic Development Council, North America's oldest and largest regional economic development association. Read more:
https://bit.ly/3qJ3PAc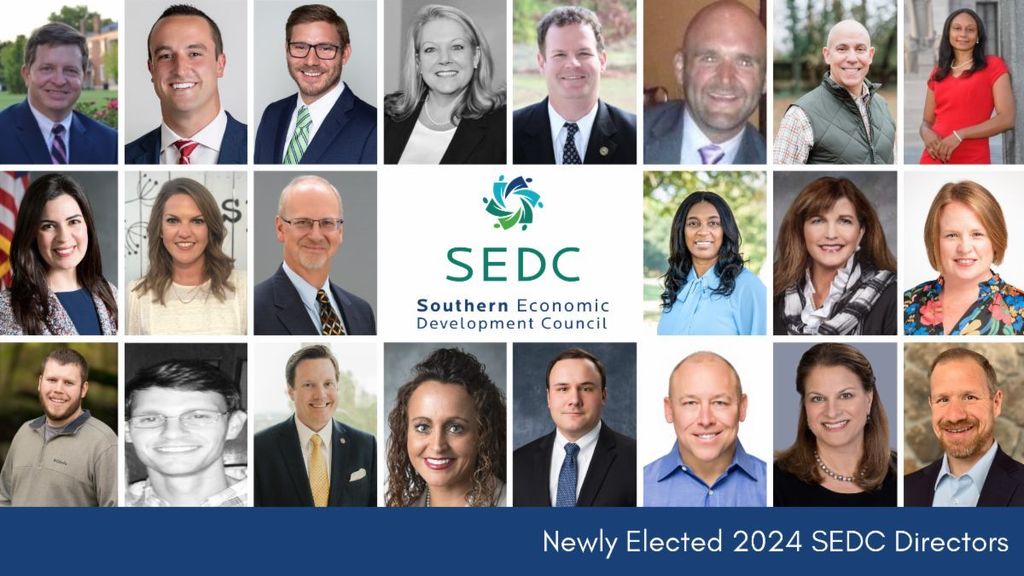 Forgive us for blushing! 😚 Livability just named Little Rock one of the Top 25 Best Places to Live in the Southeast. "This thriving community is large enough to offer residents all the mainstays of modern life without sacrificing its historically tight-knit community feel, making it one of the best places to live in the Southeast." Just another reason to #lovelittlerock! Read more:
https://bit.ly/45jBWhb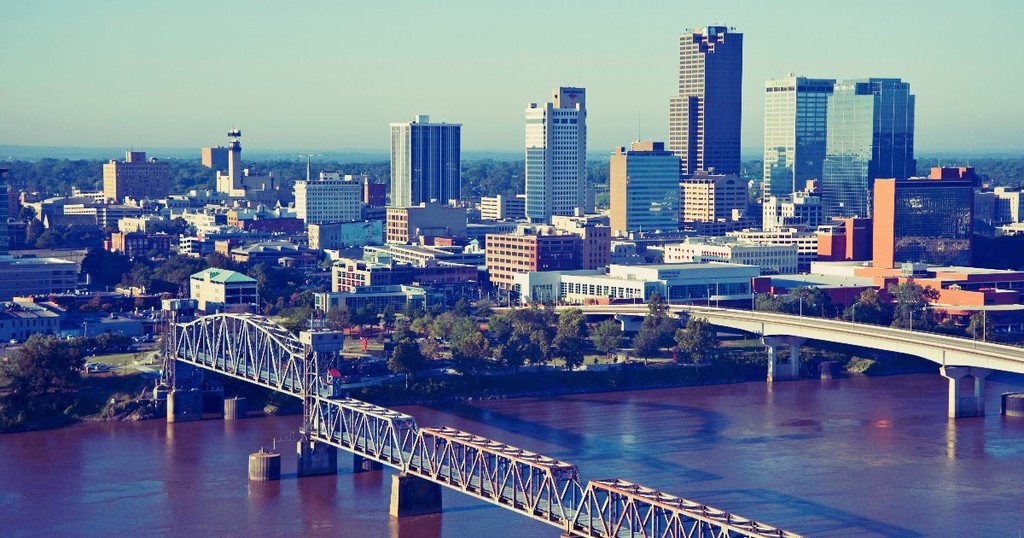 We recently completed an industrial workforce study to better understand the regional labor shed to support existing employers and market to prospective companies. The study represented over 6800 employees from 31 companies, showcasing that people from 48 counties commute every day to work at the Port of Little Rock and Bill and Hillary Clinton National Airport. Read more about the study here:
https://www.arkansasonline.com/news/2023/aug/28/survey-finds-little-rock-is-attracting-workers/
#economicdevelopment #zipcodestudy #commute

ATTN SMALL BUSINESS OWNERS! Sign up to get invaluable business counseling with SCORE Hours at the Chamber!
https://lnkd.in/gZBqAPKx
🆓 There's no charge for mentoring services 💼 You don't have to be a Chamber member ⌛ Takes place every 1st and 3rd Tuesday of each month from 2:00 p.m. to 4:00 p.m., in thirty-minute increments​​​​​​​ 📅 Appointments are REQUIRED! Certified SCORE Mentors will provide confidential business counseling and can assist at all levels, from initial idea to exit strategy.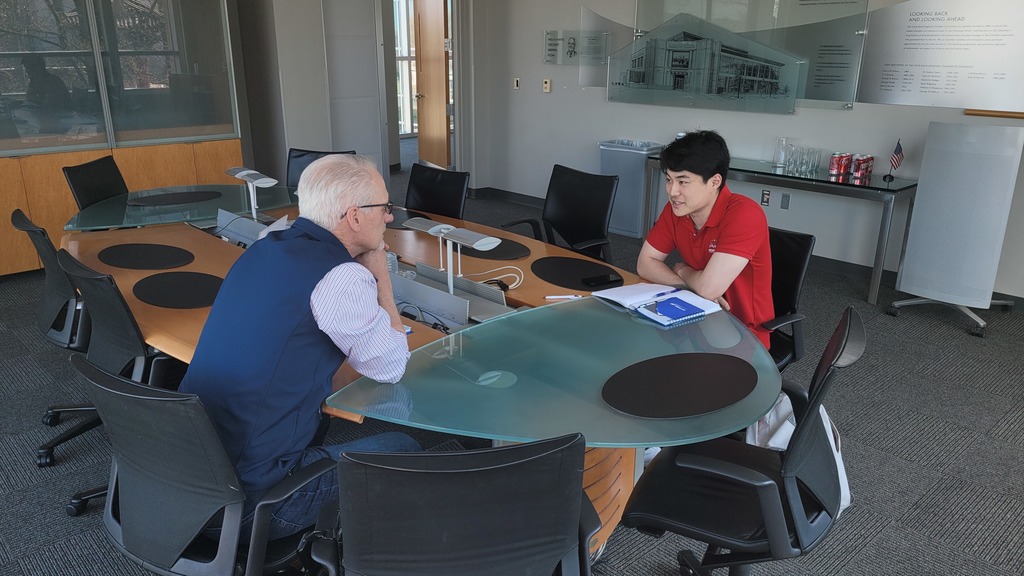 Congratulations to MetRock Forward investor ACE Glass on its announcement to build a glass recycling plant, creating 30 new jobs. Special thanks and congratulations to our regional economic development partners at the City of North Little Rock, AR - for their work on this project. Read more:
https://lnkd.in/dvi9AHcB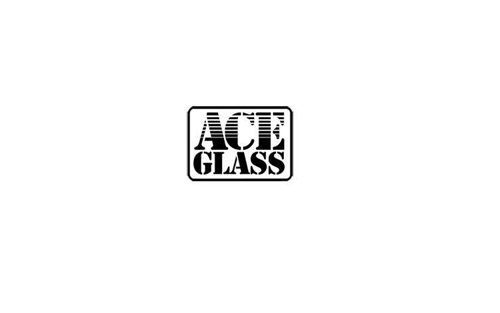 "Your attitude and your actions are the only two things you can control." ~Tim D. Keck, SafeHaven Security Group, LLC Attendees to the March 1st Equip session on threat assessment and management learned life-saving advice from Tim Keck, who has 20+ years of experience in the field. SafeHaven doesn't teach the traditional "run, fight, hide" method when dealing with an active shooter situation. Instead, they recommend SCENE. 1. Sound the alarm 2. Call for help 3. Evacuate, if possible, lockdown or both 4. Necessary steps to survive Disrupt, Distract, Disarm, Defeat 5. Emergency responders arrives When it comes to disarming someone with a gun, Tim demonstrated a few techniques on Patrick McDonald, Loss Prevention Supervisor at the Capital Hotel. A huge thanks to SafeHaven Security Group, LLC for sharing this incredibly important training with our members. It was free for Chamber members, thanks to our presenting sponsor Delta Dental of Arkansas. Register for our next Equip session:
https://web.littlerockchamber.com/events/Equip-Creating-a-Promotional-Video-Script-for-your-Business-764952/details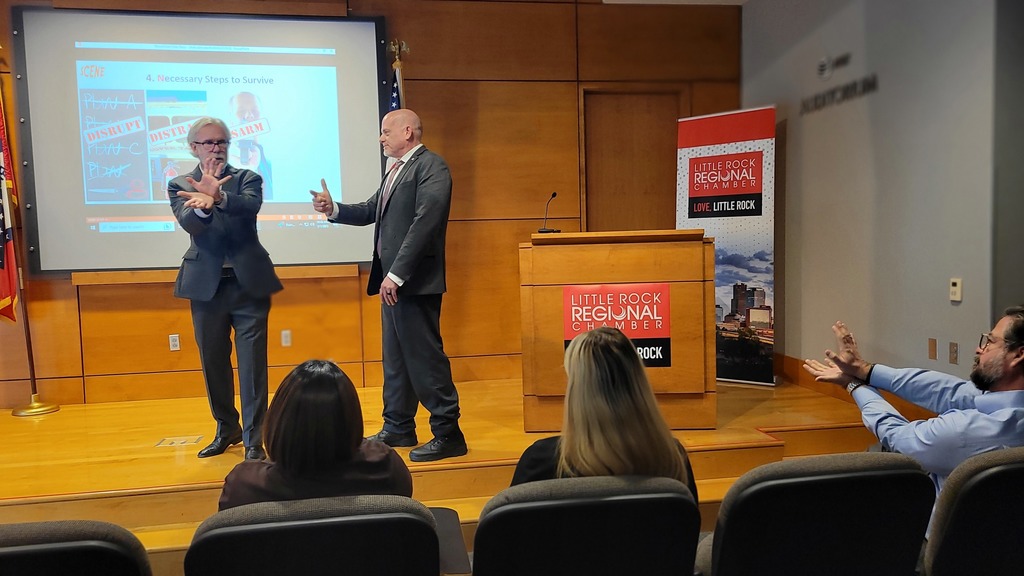 If you can't find anyone with the Chamber today, it's because we're all out at The Main Event throwing strikes 🎳, playing arcade games, engaging in a heated match of laser tag 🔫 and more! Make sure to check out all the fun for yourself at 2616 Shackleford Road in Little Rock. A big thanks to Joshua Lawson and his entire team for hosting our Final Friday networking lunch as part of their grand opening/ribbon cutting. We'd love to see you at our next Final Friday Networking Lunch on March 31st. It's just $10 for Chamber members, $25 for non-members.
https://lnkd.in/grjj4-3d
And speaking of bowling, don't miss our always popular Bowling for Business on July 20th -->
https://lnkd.in/gCyMHTZc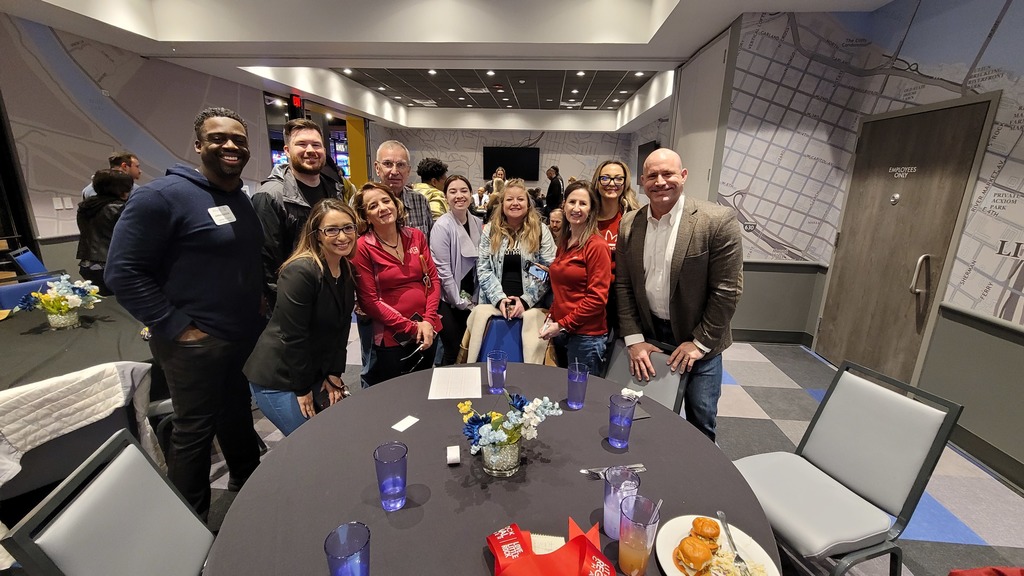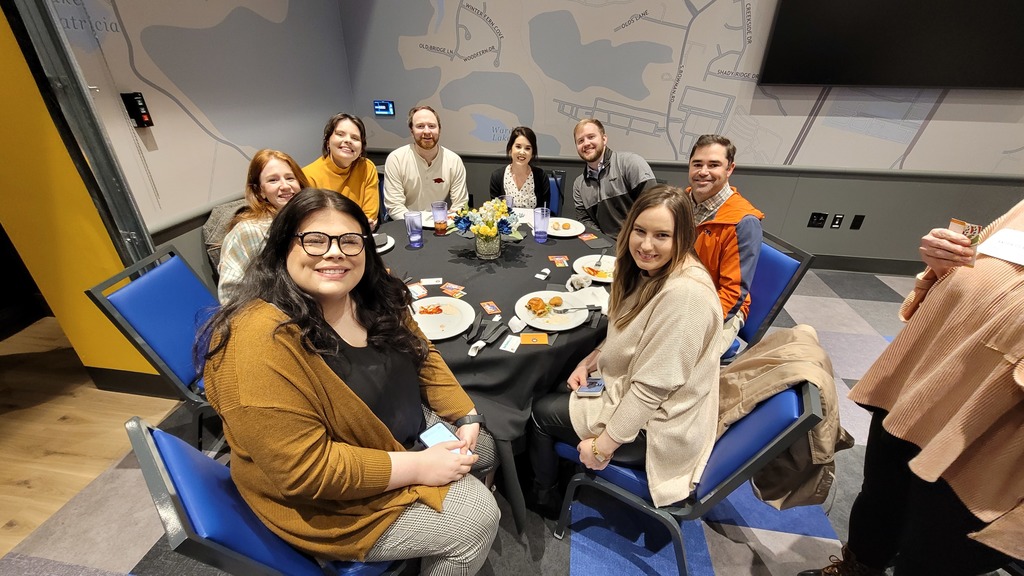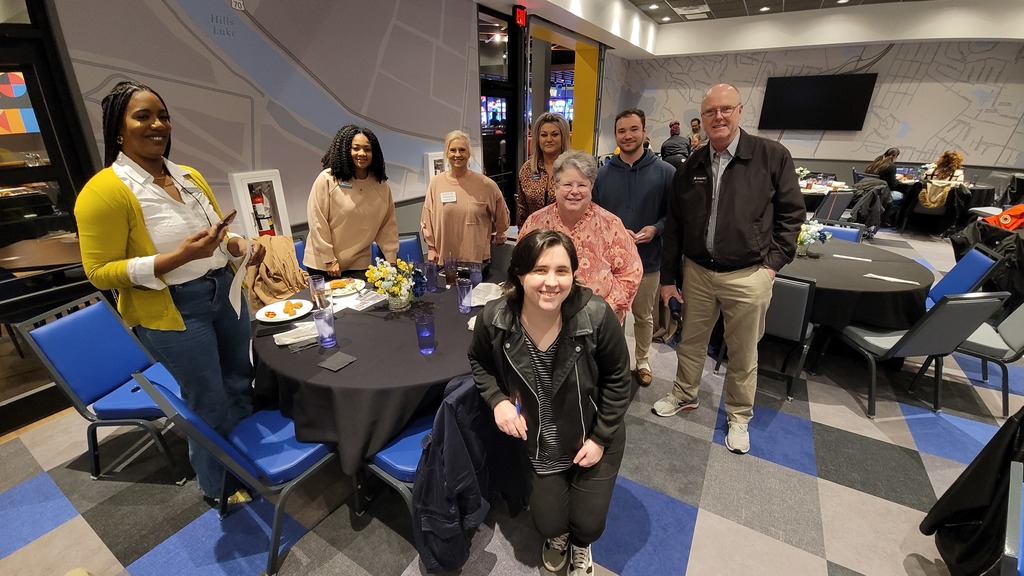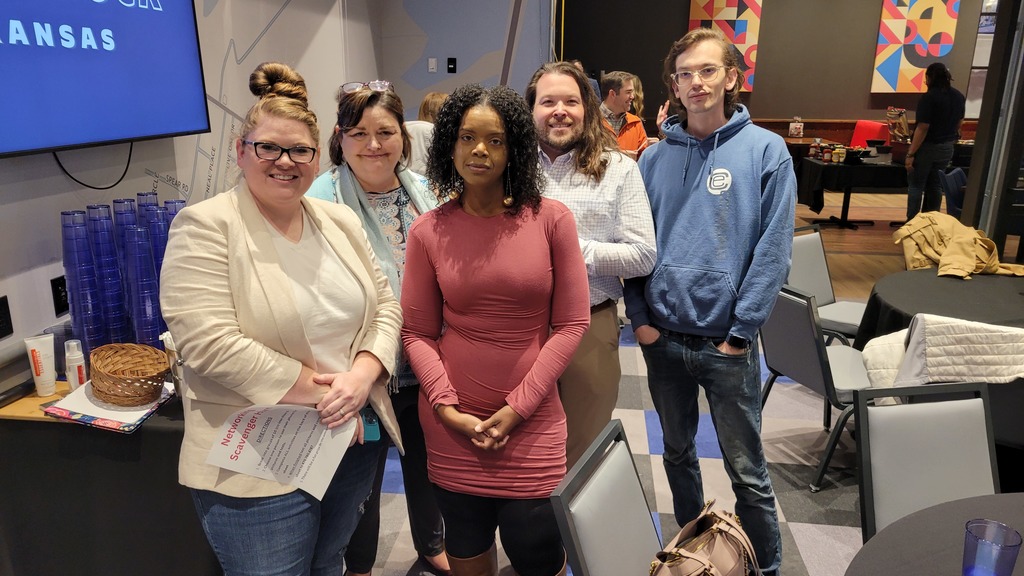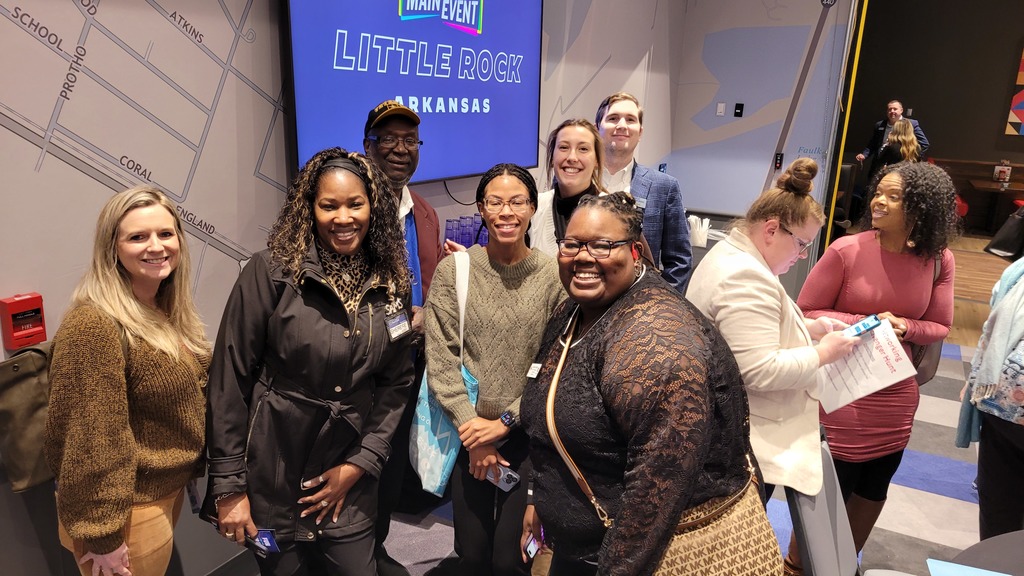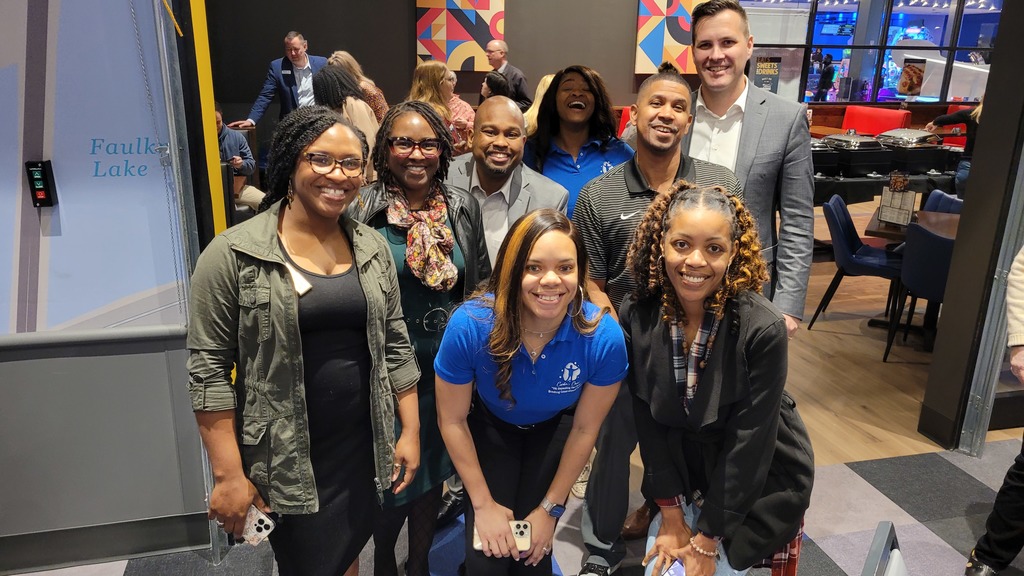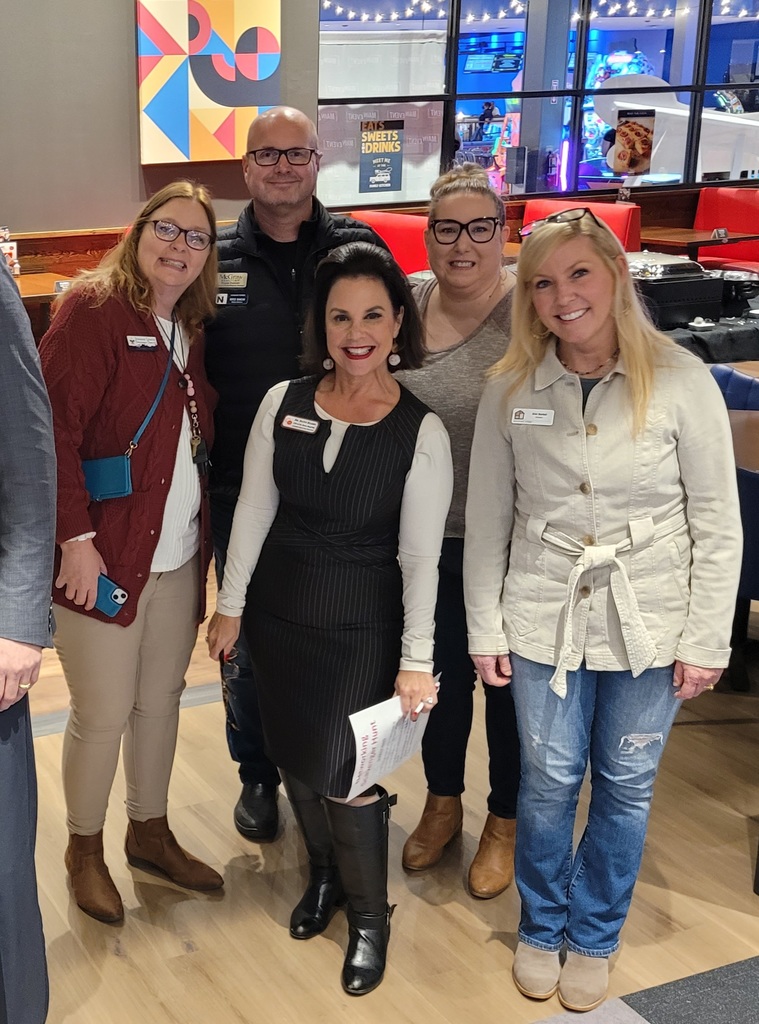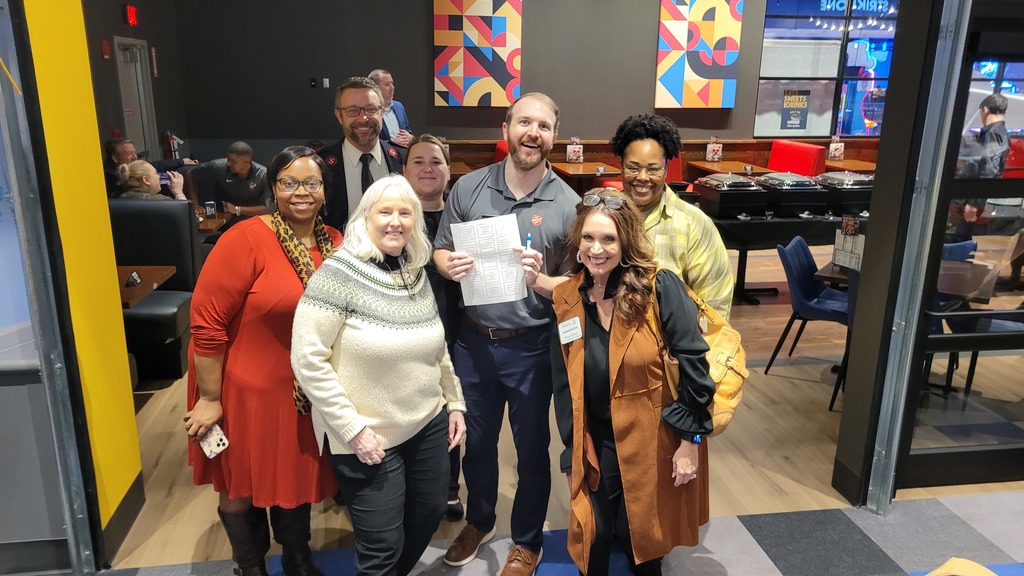 On Thursday evening, Flake & Company (Flake & Co.) hosted local community and business and leaders at a celebratory event to commemorate the reopening of a historic building located at 900 S. Louisiana St., Little Rock, Ark., 72202. The Little Rock Regional Chamber facilitated a ribbon-cutting, which was followed by a reception and building tour. "This event is a demonstration of our commitment to preserving history and revitalizing our downtown areas, and we are excited to share this space with the community," said John J. Flake, Flake & Co. chief real estate advisor. "Bringing life and utility to this space is really rewarding." Originally constructed in 1957, the prominent site features timeless design. The enclosed, approximately 60,000-square-foot office building has a large covered outdoor area, an open atrium, conference rooms, office suites, and depending on tenants, a possible restaurant and coffee bar. "By preserving the city's rich history while also modernizing its infrastructure, we are able to attract businesses, residents and visitors who are looking for unique and vibrant experiences," said Jay Chesshir, president and chief executive officer at Little Rock Regional Chamber. "The revitalization of historic buildings like this one is a crucial component in driving economic growth in downtown Little Rock and we are grateful to Flake & Co. for its investment." Since 1932, the Flake & Co. team has been improving Arkansas's real estate landscape. Today, it's one of the most progressive commercial real estate companies in the region, marrying real estate expertise with deep analytical prowess.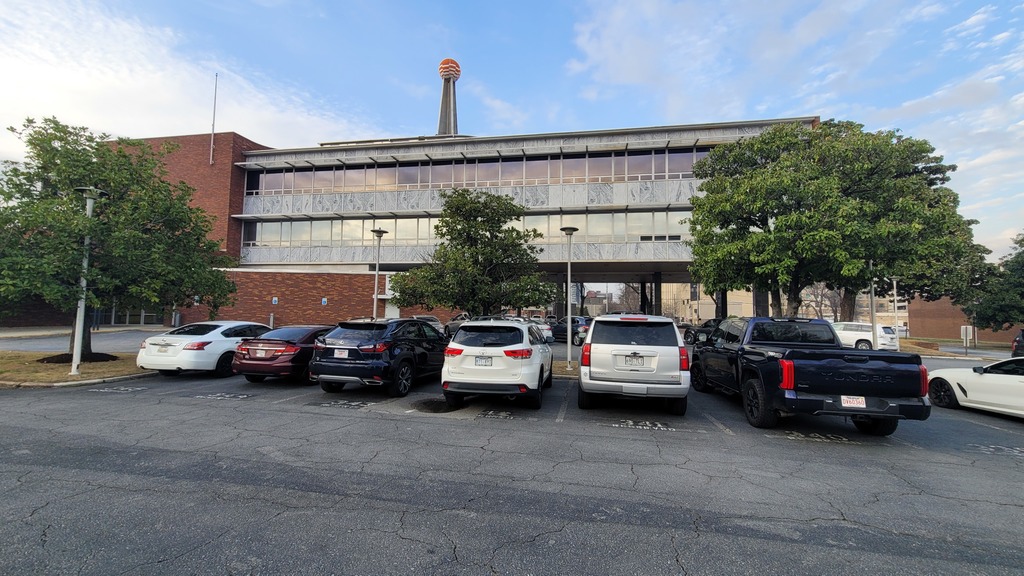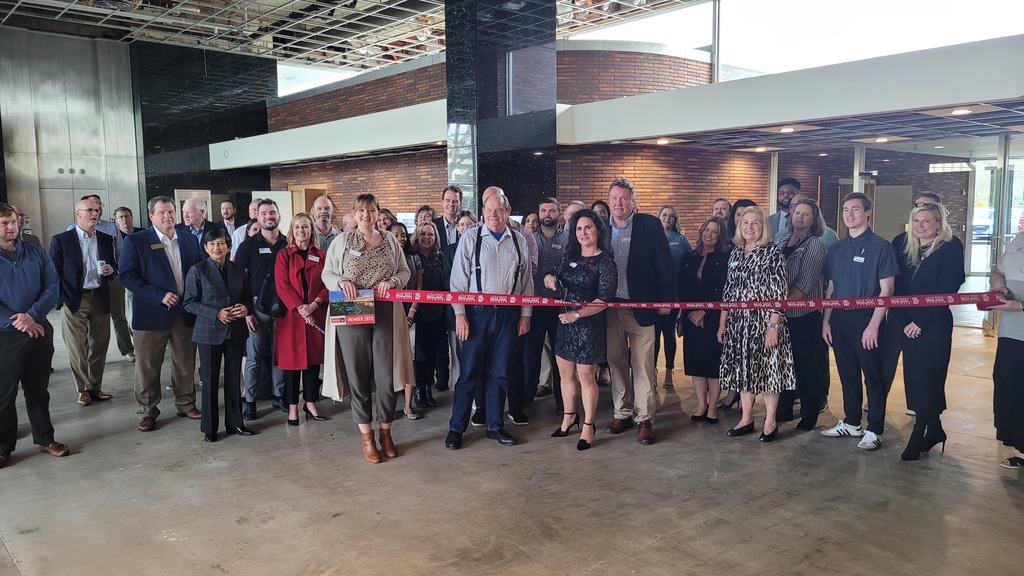 The U.S. Department of Transportation, as part of the Reconnecting Communities Pilot Program, has awarded a $2 million planning grant to the City of Little Rock to begin the design work for a proposed deck park over I-30 between 6th and 9th Streets. The City, along with the Arkansas Department of Transportation and the Coalition of Little Rock Neighborhoods, served as co-applicants on the grant proposal submitted in October of 2022. The Reconnecting Communities grants are specifically for projects that reconnect the portions of a community that has been separated by the original construction of the interstate system. Recognizing that I-30 through downtown Little Rock fit that description, Fifty for the Future, a nonprofit made up of community-minded business leaders in the Little Rock region, engaged Garver Engineers in March of 2022 to craft the grant application and compile the necessary information and addendums with the assistance and coordination of the Little Rock Regional Chamber. The Coalition of Little Rock Neighborhoods was later invited to participate in the process as a liaison to the various neighborhoods and communities that would directly benefit. With the assistance of Coalition president Kathy Wells, the team was able to submit numerous letters of support from organizations and community leaders representing downtown residents and stakeholders as part of the grant application package. From the early stages of the 30 Crossing project, the Little Rock business community has worked behind the scenes to improve the overall design, ensuring that the project benefitted downtown. One of the major desires from the beginning was to construct a deck park over the interstate between 6th and 9th Street that would serve as a cap over the below-grade portion of the interstate to reconnect the fabric of the community. As part of the Reconnecting Communities grant program, the US Department of Transportation will also be awarding construction grants annually over the next four years. These much larger grants are designated for the actual construction work that will be conceived with this planning grant. The goal of all parties involved is to utilize the planning grant to facilitate the work necessary to apply for a construction grant in the future. The planning process will be an open and inclusive one and will include public input. Details will be forthcoming once a schedule is established.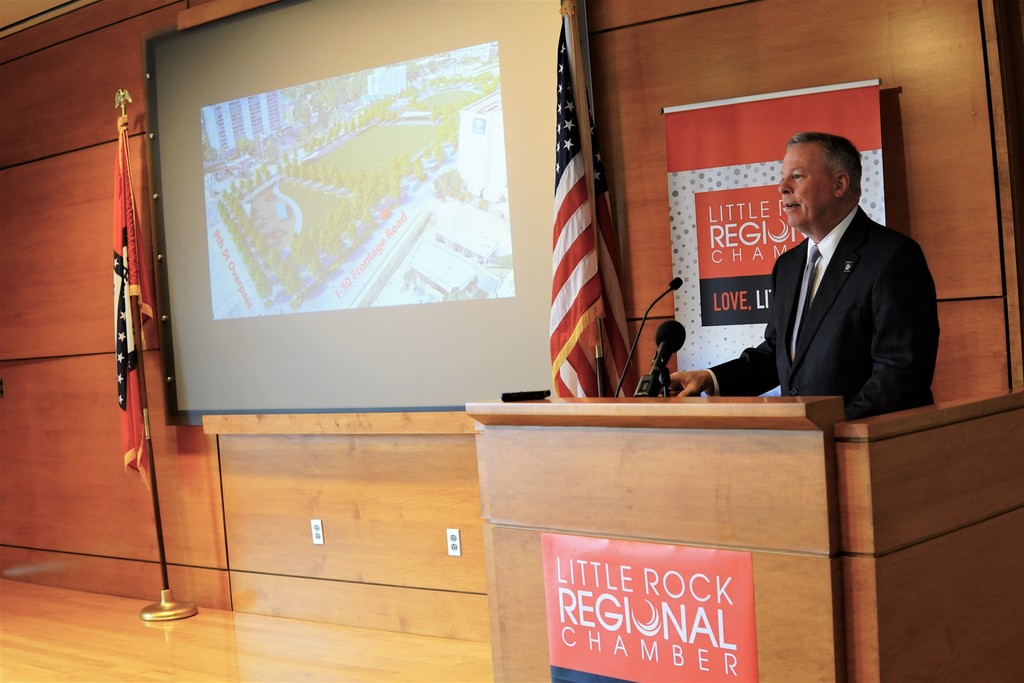 Welcome 7 Brew Coffee to the Little Rock Regional Chamber! Seven Brew started 6 years ago in Rogers, Arkansas and today they pride themselves on being a one-of-a-kind drive-thru coffee revolution that offers a fun and energetic vibe. Their newest location at 11418 West Markham Street in Little Rock is now open so drop by and check out their extensive menu of coffee beverages, energy drinks, Italian sodas, smoothies, teas, and more.